Wednesday, January 15, 2020 2PM ET

I'm pleased to welcome Jamie Warner the CEO of Invarosoft™ to this webinar. Jamie will discuss how the Invarosoft ITSM Customer Experience Platform (ITSM CX) can help your MSP reduce tickets, increase productivity and improve your customer experience.
How Apps, Bots & Automation are revolutionizing the MSP Customer Experience (CX)
As an MSP it's important to focus on your stack of tools, but what often get's missed is the 'front-end' customer experience (CX). In the last 20 years nothing much has changed with more than 90% of MSPs still giving clients a sticker or mouse-pad with their phone and email details as the primary customer experience. In an App economy this is somewhat out of step with the modern consumer world.
Therefore, if your MSP answers YES to any of these questions you need to attend this webinar:
You'd like to improve your MSPs customer experience, but you don't know how?
You'd like to reduce tickets and support phone calls?
You don't get the correct ticket information by email (support@) most of the time?
Your clients ask to see their tickets but you don't like giving them the PSA ticket portal?
You'd like to leverage your documentation e.g. IT Glue so users could solve their own tickets?
You like the idea of using Bots & Automation but you're not sure where to start?
You're looking for more ways to differentiate to win more new monthly support deals?
What you'll learn:
In this webinar you will learn how Jamie scaled his MSP to over $8 Million in revenue targeting SMBs (without any acquisitions) focusing on the Customer Experience and Operational Efficiency. You will also learn:
Why fastest growing MSPs are focusing on Customer Experience (CX).
How to be a Purple Cow.
How to increase the conversion of your IT Support Deals.
How the Invarosoft ITSM CX Platform Works with a Live Demonstration.
AMA with Jamie to share his 20 Year MSP Experiences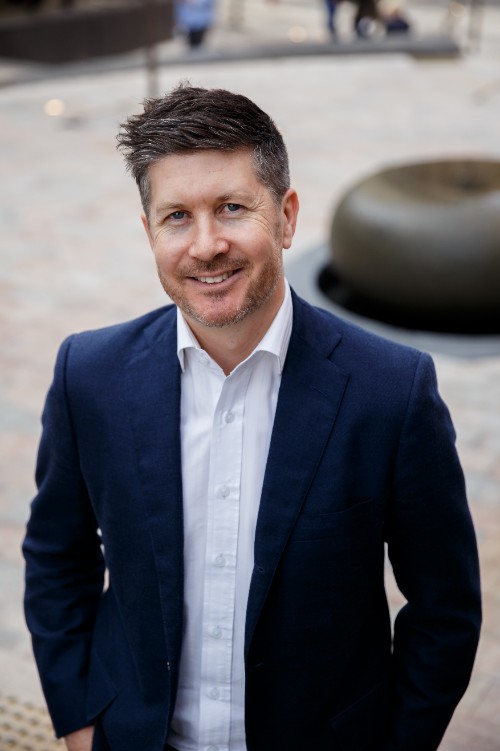 Jamie Warner is the CEO of Invarosoft™ and launched his MSP, eNerds™, in 2000 growing the company organically to over 45 staff across 4 cities. He was listed in the MSPmentor 250 twice and the MSPmentor501 from 2011 to 2019. His MSP won SMB Partner of the Year in 2015, 2016, 2017, 2018 and 2019 at the ARN ICT Industry Awards. Invarosoft won best Educational Presentation at ASCII Summit Ann Arbor 2018, was highly commended at the CRN Impact Awards 2018 and was a finalist in the StartCon Australasia Awards in 2017 & 2018. Jamie has been a member of Entrepreneurs Organization from 2009 to 2019 and served as President in 2014/15 for the Sydney Chapter.