Today we're publishing another contributed article from a real MSP. This one is written by one of the MSP Voice podcast guests Anton Kioroglo, a Charlotte-based MSP owner. If you haven't watched the episode with Anton, watch it right here.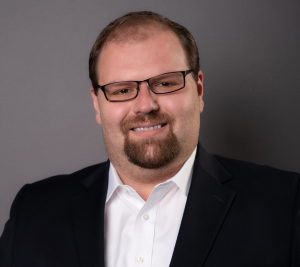 Author: Anton Kioroglo, CSO, Security First IT
Anton Kioroglo is the Chief Security Officer, and co-owner of Security First IT, LLC. Security First IT is a Charlotte-based IT management and security firm that specializes in solving the cyber security and IT needs that small and medium-sized businesses experience throughout the country.
I still remember my first HIPAA customer; it was a small medical practice with 8 computers. The network equipment was housed on a shelf inside the staff restroom, just above the toilet. Several of the ceiling tiles were missing in that bathroom or "network closet" as they liked to call it, and a big box fan sat on the floor pushing air toward the door. On the wall opposite the toilet, where the door was hung, was another shelf which contained the audio equipment. A $3,000 surround sound amp sat on that shelf playing the local pop radio station through the ceiling mounted speakers in the hallways.
I remember asking one of the staff if anyone used that restroom. "No, no one's used that one for years," she told me. "Well, except to clean some of the equipment in the sink, or flush something down the toilet, but otherwise no." A bit confused by her answer, I asked: "so it goes unused except when it's being used?"
Continue reading "How I Decided to "Do HIPAA" in My MSP by Anton Kioroglo"