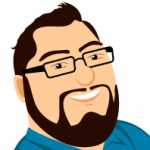 Steve Taylor
You've seen these questions. You may have even asked these questions at one point. But one thing is for sure: when you see this question posted you cringe and wonder why that person didn't search for their question before posting it again. After all, it's asked almost daily.
One of the things I've learned over the years is that none of these tools are perfect. Every three to six months I would realize I'm unhappy and go on a big search to figure out which tool is the best so I can switch to it. Because of that, I've used ConnectWise Manage at least twice, Autotask at least three times, Kaseya BMS twice, Zendesk three times, and a slew of other PSAs. Let's not even talk about the RMMs…
After describing my constant struggle with finding the right solution, one business owner said something that stuck with me. He said, "Steve all of these tools suck, you just have to find the one that sucks the least for you." It's not the most politically correct advice, but it really helped me pause and really think about what I was doing to myself as a business owner.
It's easy to tell yourself you're too busy to do some cold calling or attend some local events or trade shows when you've got a huge project of switching your PSA or RMM. But is that what's really best for your business? Of course not! You're not going to grow if you keep avoiding getting out there and selling!
I can happily say that I haven't made any major changes to my solution stack in over a year. I'm not going to tell you which one I use because what I use shouldn't matter. If you're already using a PSA or RMM I have some simple advice. DO NOT SWITCH RIGHT NOW. Start making a list of all the things that you wish you could do with your current solutions. Schedule some time to get on a phone call or a Zoom video conference with at the very least your account manager, but try to get a high-level engineer or product manager to speak with you.
The best thing you can do for yourself is to figure out how to make use of what you have because I've got news for you. None of these tools come pre-configured with scripts you actually need or software patching the way you do it. Every MSP is different—and not just how we perform service. We even package our service offerings differently. Stop relying on the PSA or RMM to come pre-configured and ready to start doing service the way you currently service. The reality is, you may need to change some of the things you're doing, and that's the scariest part of all.
You may be looking for a group of MSPs that work together to tackle opportunities like PSA or RMM configuration, pricing, or service delivery to name just a few. Consider joining MSP Webinars — we have a live audio/video conference that you can hop into any time during business hours to chat with your peers and me. Use this special link to save $50 off your first year of membership.