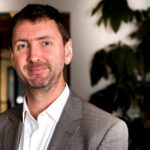 James Vickery
When it comes to pricing, collectively, IT solutions providers have always been a bit too focused on finding the holy grail: a one-size-fits-all pricing model. The truth is, however, that it's pretty much a certainty that this will never be the case or at the very least – what works now won't in the future.
So as entrepreneurs we need to keep a vigilant eye on how we earn our revenue – and equally – think creatively about how we manage the expense side of the equation so we can maximize margins and profit.
There's More Than One Way to Generate Revenue as an It Solutions Provider
I've spent more than 20 years building MSPs, and for as long as I can remember, IT providers have been divided on pricing models. Is it hourly rates, fixed fee per user/device, blocks of time or a hybrid approach? Getting the pricing model right and understanding the numbers is the key difference between a profitable business and going out backward.
But many IT providers are still struggling to determine which pricing models make the most sense for their businesses While some industry experts claim it's outdated, the break/fix model — believe it or not — still works for many IT solutions providers in today's market. While other IT providers are successfully selling managed services to customers. Then there are IT providers uncommitted to either model who adopting a hybrid approach to pricing.
No matter the pricing model IT solutions providers choose, the common dominator among the successful ones is profitability. There's more than one way to make money, as I point out in my book, "Infinite Scale: The Ultimate Guide to Growth for Managed Service Provider."
Is Your Business Profitable? Assess How Your Pricing Model Impacts Your Bottom Line
Sometimes the obvious is worth restating. If you deliver more to your customer and provide a better outcome, they're going to keep coming back for more. That's how I made my business grow and become substantially more profitable. It's why I built Benchmark 365.
But you have to know how and where you make money and you have to account for everything. When it comes to evaluating your business, the numbers don't lie. The only way to figure out if the pricing strategy you're using is working is to assess the profitability of your business.
Here's a quick way to determine your profitability (hint: everything boils down to an effective hourly rate (EHR) — no matter the pricing model you're using):
Review every service contract and calculate the hours spent per customer to work out your effective hourly rate.  Simply

monthly contract value divided by the number of hours spent per month.

Review your labor time per customer and ensure you are billing for each hour of service to figure out if you are charging the same effective hourly rate per customer.  The formula is even simpler – 

hours spent servicing a customer compared to hours billed per customer

Then look 

realistically

 at all your labor costs and staff utilization. Does your staff faithfully record their time?  If so, what is the average billable time of each staff member? We think the best practice is about 80%.

If the results mean you are working more hours and earning less per hour overall – or from particular customers – it's a sign that something needs to change.

Finally model out the impact for your current set of services over the next 5 years for these three scenarios:

Assuming your charged out hourly rate remains the same and your labor costs increase 5% each year.

Assuming your charged out hourly rate reduces each year by 5% and your labor costs increase 5% each year.

Assuming your market rate increases –  but only if you can justify extra value add for your clients by way of new service offerings.
It will become pretty clear, pretty quickly if your current pricing strategy is working or sustainable going forward. It will also become crystal clear that the only way to scale profitably is by finding a way to offer client service support in a way that does not incrementally add technical headcount to your payroll.
Is It Time to Switch Pricing Models?
So play around with different pricing models based on the true business numbers you have uncovered in the analysis above. Figuring out you need to switch pricing models is the first step to turning around your business. The pricing model you end up choosing has to be what's best for your overall business right now and the foreseeable future – but don't expect it to stay that way for long.
Don't be afraid to test out different pricing models on your customers – especially those that are your least profitable. What have you got to lose right?
Every IT solutions provider is different, and what matters most isn't the structure but profitability. The reality is costs and customer expectations are rising and the services they demand are always changing. So you need to go beyond how you price and think about how you resource and scale your business. Sticking to the industry norms or ignoring the true cost and revenue stories inside your business is a recipe for extinction.
As I cover in  "Infinite Scale: The Ultimate Guide to Growth for Managed Service Providers" – it's got a lot to do with mindset, being open to working differently and putting your profitability first. The opportunity out there is enormous for the entrepreneurial-minded MSP – so shift your game and grab hold.
About the Author
James Vickery has spent his entire 20-year career building MSPs. He is a leading thinker, commentator and much sought-after adviser to MSPs. James has founded two successful MSP enterprises: Benchmark 365 and I Know IT. His experience has taught him that the key to infinite scale for MSPs is changing from a tech to a sales mindset and not being afraid to throw out everything you thought you knew. It's his mission to help make your MSP big and profitable.