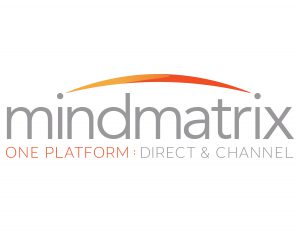 Updated with link to the recording below
Our first webinar in the MSP Voice Webinar series is going to be with MindMatrix on Wednesday, November 28 at 1:30 PM Eastern. If you're not familiar with MindMatrix, they have a platform to help MSPs with marketing as well as sales.
Katie Wallace from MindMatrix will be joining us to talk about their MSP-IT Advantage Program. Katie Wallace joined the MindMatrix team back in 2017. With her background in b2b sales and marketing, Katie is focused on helping MSPs accelerate their sales and marketing efforts through software automation, messaging, and pipeline management. She plays an active role in helping client's with strategy, managing channel accounts, and raising the client's visibility on a day-to-day basis. When Katie isn't in the office she is focused on family, friends & her dachshund, Marco.  
Here's some more information on MindMatrix
MindMatrix—a Pittsburgh based technology company has been providing sales and marketing solutions since 1998. Mindmatrix is the only single, fully integrated platform offering complete sales and marketing enablement for direct and indirect sales. Mindmatrix combines Consulting, Asset Management, Sales Enablement, and Marketing Automation for a complete solution surrounding our software. This unified platform takes you through every step in the sales process from lead to revenue, enabling your sales channels to sell more, faster.
If you're an MSP who struggles with marketing (or sales) then you should definitely check this webinar out. I hear from a lot of MSPs that marketing and sales are 2 areas they struggle with, especially if they're a small MSP and don't have dedicated marketing.